Berry Cooler Room for Sale in USA
Berry Cooler Room is suitable for perishable fruits storage which addresses the problem of post harvest losses adequately. It becomes very popular around the seaside in USA nowadays. Our successful installed berry cooler room further validates the vast refrigeration market in USA.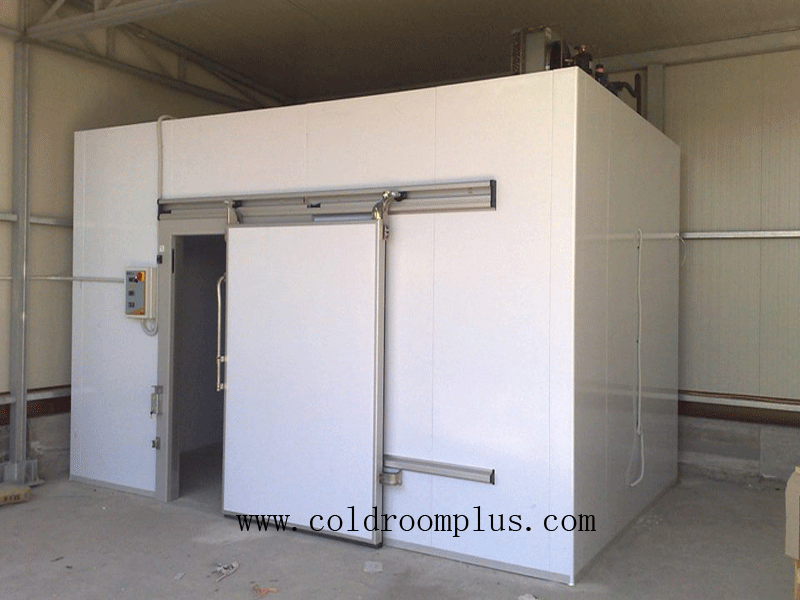 Berry Cooler Room for Sale in USA
Most American division has a continental climate and the South has a subtropical climate. Temperature varies greatly between the central and Northern plains. The average temperature in Chicago in January is – 3℃, in July it is 24℃, in the Gulf Coast it is 11℃ in January and 28℃ in July.
Why does Berries need cooler room to keep?
Berries are fruits with high moisture content and pulpy pulp such as grapes, red cherries, strawberries, gooseberries, blueberries, they start to deteriorate as soon as they are harvested because they are cut off from their source of water and nutrition. They lose weight, texture, flavor, nutritional value and appeal. Cooling significantly slows down the rate of deterioration, thereby increasing the storage life of the produce.
Therefore, we need to choose cooler room to store them, in order to reduce the spoilage and deterioration of berries,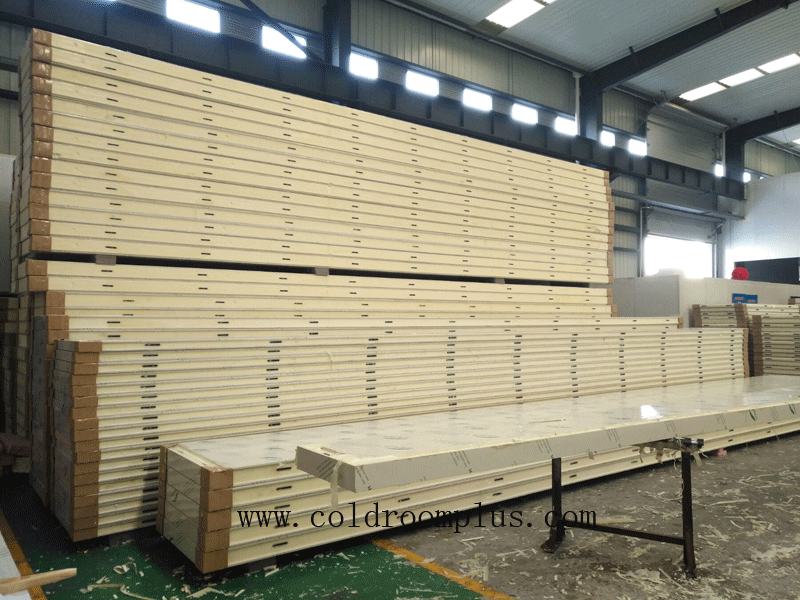 Berry Cooler Room for Sale in USA
How to keep berry in cooler room?
Berry Cooler Room is installed in major food production and consumption centers (in markets and farms), farmers put their product in clean plastic crates, these plastic crates are stacked inside the cooler room. The berry cooler room can extend the freshness of berries, vegetables and other perishable food up to 3-25 days.
The wall of Berry Cooler Room is made of high quality polyurethane material. High-pressure foaming technology can produce PU sandwich panel of different lengths and specifications to meet the needs of different customers. In order to achieve higher standards, our factory is constantly carrying out technological innovation.
Next, let's show you the details of the project of OnlyKem Berry Cooler Room in USA.
The details of our Berry cooler room in USA
Berry Cooler Room for Sale in USA
Berry Cooler Room for Sale in USA
Cooler room size: 4 m(Length)*3.5 m(Width)*3 m(Height)
Temperature: 0~+5 degree
Voltage: 220v/60Hz/3Ph
1.PU panel
Wall, roof and floor panel: Polyurethane panel tough groove dry joint with cam lock
Thickness: 100 mm
Color: White with OnlyKem film
Width: 960 mm, 1000 mm
Length:According to customer requirement, the max length is 1190 mm
Density: 44(kg/m3)
2. Sliding door
Size: 1.5*2 m for Berry Cooler Room, the size can be customized
Sliding door built-in metal frame
The edge of the door frame is provided with a low temperature resistant sealing strip
Stainless steel hinge and door lock
Door frame with built-in cam-lock
Use stainless steel rails, stainless steel screw bolt
Berry Cooler Room for Sale in USA
3.Refrigeration systems
Copeland Condensing unit is the optimized combination of efficiency, reliability, easy installation and small noise. In order to reduce the cost of installation and maintenance, we optimize its design and production.
New generation of condensing unit with Ozone friendly refrigerants, R404a
Designed for ambient temperature of up to 52℃
High pressure safety cut off with manual reset
Axial fan motor, high air flow with low noise
Power: 3Hp; Model: ZB21KQE
Air cooled condensing unit, high performance and convenient
Over 363 PSI dry nitrogen gas pressure test after completion of the piping circuit, no leakage
Axial fan motor, high air flow with low
Berry Cooler Room Management in USA
Berries are piled up in a certain form, with stones or sleepers underneath. The direction of the stack should be consistent with the direction of the wind in the storehouse.
In order to make the air flow in the cooler room, the stacking code should not be too crowded, the stack and wall stack should be kept about 1 meter. There should be about 80 cm between the top of the stack and the ceiling or ceiling duct, the distance between the stack and the evaporator should be kept at least 2 meters. The berries close to the evaporator or roof panel is liable to freezer damage.
In the same cooler room, it is best to store only one kind of berry and try to avoid mixed storage of different properties.
OnlyKem Technology Co.,Ltd. was founded in 2009, and we specialize in refrigeration industry. we believe that you could enjoy more fresh life with our cold room. We would like to achieve this dream with you together and help more and more people enjoy quality life.
We are professional, responsible and experienced, what are you hesitating about? Welcome to consult us! sale@coldroomplus.com.